Audi A5, Audi S5, Audi R8: Tested by Real Madrid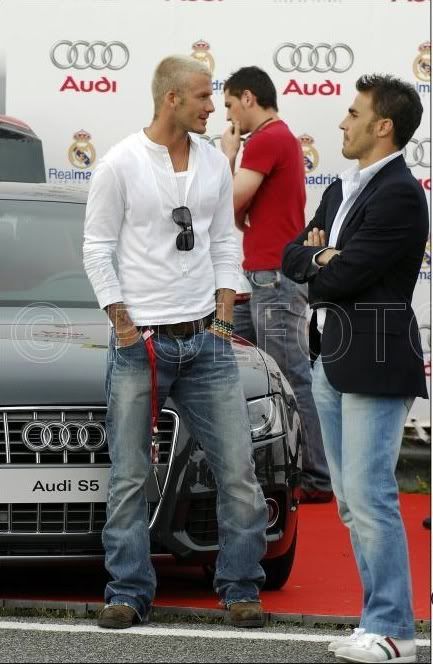 The lucky guys from the Real Madrid soccer team had the chance to test drive the Audi A5 and the Audi S5. Let's guess how many orders came in.
And Becks also checked it!
David Beckham and fellow Real Madrid soccer players take the new Audi models out for a spin at Jarama track on Thursday in Madrid, Spain during the launch of the new Audi R8, A5 and S5.

Becks, 32, and his teammates also rode the sports driving course in in new Audi TT Coupé.
Related news:
GermanCarBlog
,
P4MR
,
Audi A5
,
Audi S5
,
Audi R8
Source: Celebrity Hotties
Labels: Audi
Watch more TV.
The German Car TV
.
Read more