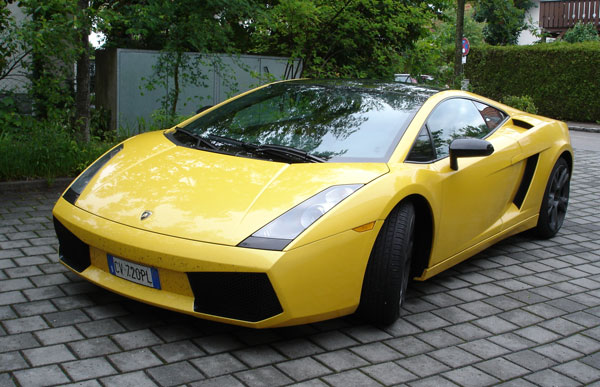 Have a look what happens when "a general-interest publication offering analysis and commentary about politics, news, and culture" test drives a Lamborghini. They get the name wrong! Every kid knows how Lamborghini names their cars, they don't.

A few days in a two-seat Gallardo—Spanish for gallant—is enough to fix anyone's self-confidence problem. People will adore you. People will implore you to give them a ride. "Is there any way I can just sit in it?" asked one American tourist during a refueling stop with our Gallardo just outside of Munich.

Sure. No one can indulge alone.
Related news: GermanCarBlog, P4MR, Lamborghini Gallardo
Source: Slate