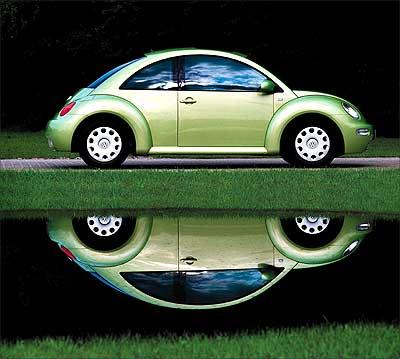 The VW New Beetle is coming to India in mid 2008.
The original 'people's car,' Volkswagen's Beetle, is all set to roll out on Indian roads as the company plans to bring it by the middle of this year, even as the Indian version 'Nano' from Tatas hogged the limelight since its unveiling at the Auto Expo in New Delhi.

Commonly known as the Bug, the Beetle would hit the Indian market in the middle of this year, Volkswagen managing director, passenger car division, Adreas Prinz told PTI.

"Volkswagen is known as Beetle in India. We have studied the market and feel that there is space for Beetle. We are planning to make it available in the middle of this year through imports," Prinz said.
Related news: GermanCarBlog, P4MR, VW New Beetle
Source: Rediff