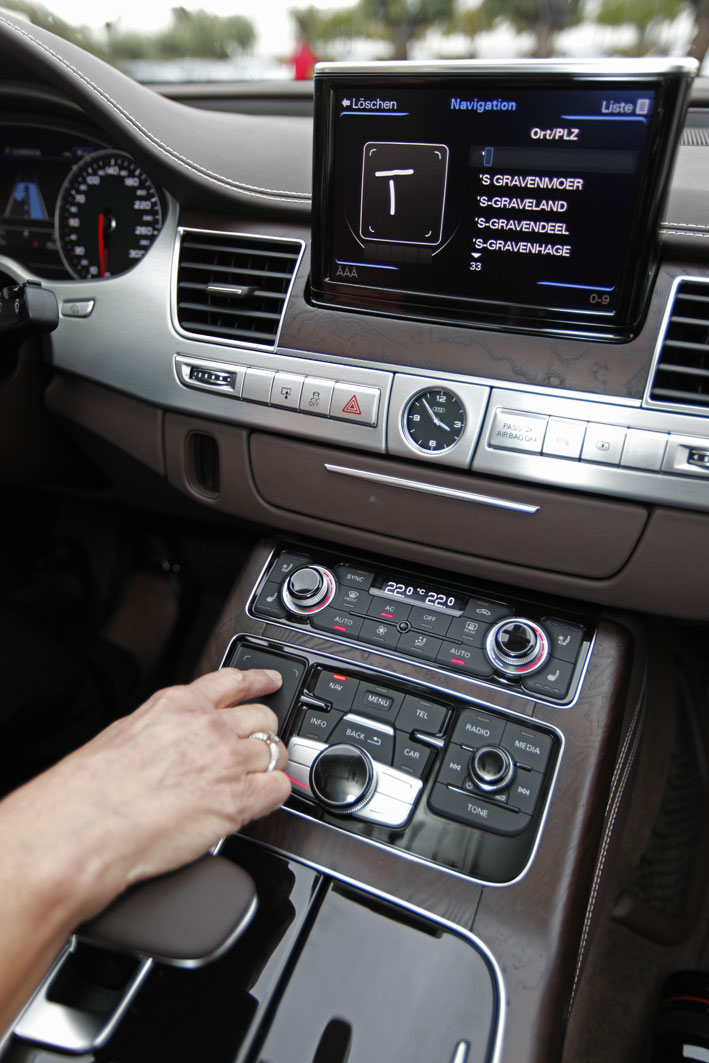 We found another interesting driving report with the new Audi A8 and you can also see the new MMI with the handwriting recognition in action.
Another novelty is MMI Touch, a free addition to MMI Plus. This consists of a touchpad in the center console, where you can write letters and numbers with a finger. The voice system of the car confirms what you have written and if you make a mistake, just do as if you scratch through the letter and start again. In the left part of the big 8" monitor the letter or number is also showing.

It is not only easy to use, but also more safe than other systems, since you do not need to take your eyes of the road. On the touchpad you can also choose from six radio stations that are not programmed. It goes too far to mention all the systems that are either standard of available on the fourth generation of the A8.
Related news: GermanCarBlog, P4MR, Audi A8
Source: The Auto Channel